Emilio Gutiérrez Soto, a brave journalist, found himself forced to flee to the U.S. border in 2008 along with his son. His unwavering dedication to reporting on the Mexican military had led to relentless threats against his life. However, a glimmer of hope broke through the darkness when he received the long-awaited news – his asylum request had been approved! While working on a Michigan farm, Emilio was overjoyed by this life-changing development.
---
A resilient Mexican journalist, who bravely fled Chihuahua to the United States, has recently achieved a significant victory in his 15-year legal battle for political asylum. Despite enduring two periods of federal custody, this determined individual has successfully won his case. It is with great pleasure that we share this heartwarming update with you, our esteemed audience.
Emilio Gutiérrez Soto and his son Oscar made a brave decision to leave their country in 2008 after Emilio faced threats from members of the Mexican military due to his reporting. Currently, Emilio works at a farm in Michigan. Despite facing obstacles, their story took a positive turn on Sept. 5 when a three-judge appeals panel recognized that the previous denial of Emilio's asylum request by Judge Robert Hough in El Paso was "clearly erroneous."
In a comprehensive five-page opinion, the esteemed panel concluded that Gutiérrez Soto's concerns about potential persecution upon returning to Mexico are not only valid but also grounded in solid reasoning. The panel further emphasized that Gutiérrez Soto had captured the attention of the Mexican military due to his courageous articles, which fearlessly shed light on their corruption.
Gutiérrez Soto's lawyer had been trying to reach him, but unfortunately, he missed those important phone calls. However, there was no need to worry. Lynette Clemetson, director of the Knight-Wallace Fellowship at the University of Michigan and a dear friend, took it upon herself to personally deliver the news to Gutiérrez Soto. She drove all the way to the farm where he works, ensuring that he received the important information firsthand.
"You won," Clemetson told him.
"Won what?" he responded.
"Your asylum case," she said.
It took a few seconds for him to realize what he was hearing.
Catch up on race and immigration news with our weekly newsletter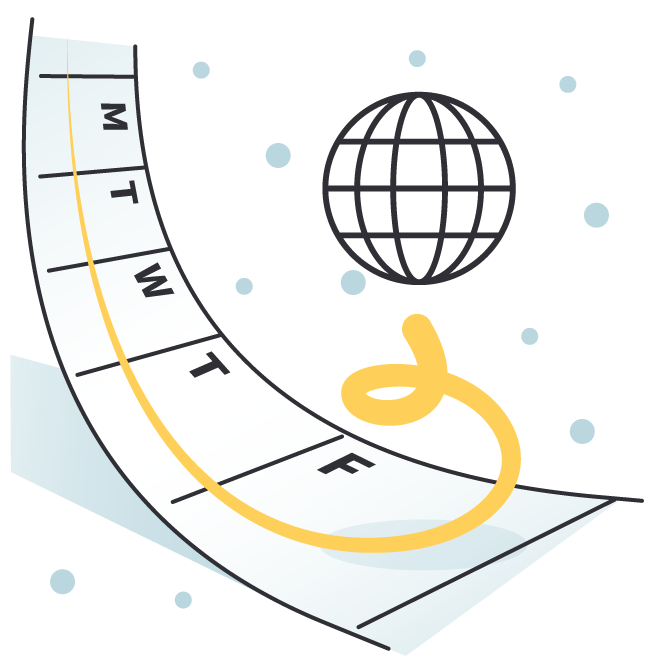 Catch up on race and immigration news with our weekly newsletter
"My first reaction was to be in disbelief," he said. "Then it sunk in that it was a reality and I was in shock."
For asylum-seekers, the process of resolving their asylum cases can be a lengthy and challenging journey, taking an average of five years. Unfortunately, the majority of these individuals end up losing their cases. In the case of Gutiérrez Soto, his fate was in the hands of Judge Hough, who holds the highest denial rate among El Paso's six immigration judges, standing at an astonishing 95.6%, according to the Transactional Records Access Clearinghouse (TRAC) at Syracuse University.
Now that he has finally overcome his long legal battle and is now residing legally in the U.S. Gutiérrez Soto finds himself at the age of 60 contemplating what lies ahead for his future. Despite this uncertainty, he intends to remain dedicated to his work on the farm. In fact he has made a promise to his bosses to complete some ongoing projects before the end of the year.
Great news! Oscar, the son who was 15 when they left Chihuahua, is now 30 and has recently tied the knot with a U.S. citizen. As a result, he is eligible for legal status through marriage to a citizen, which means the previous asylum ruling no longer applies to him. Congratulations to Oscar on his marriage and new chapter in life!
"When you find yourself in the beautiful embrace of love, my friend, there is a truth that we must acknowledge," Gutiérrez Soto shared warmly during our phone conversation. "Life has its own rhythm, a melody that sweeps us off our feet. It's a dance we cannot resist."
For over ten years, the father and son found themselves trapped in a seemingly endless legal limbo, unable to make any meaningful long-term plans due to the constant threat of deportation hanging over their heads. It must have been incredibly challenging for them.
"It pained me," he shared "yet I have no regrets about departing Mexico to safeguard my son's life.
Journalists from Canada to Peru have extended their support to him during his battle to remain in the U.S. Notably, the National Press Club and student journalists at the University of Michigan have been instrumental in this journey. They kindly translated over 100 of Gutiérrez Soto's news articles into English, which served as crucial evidence in his asylum case.
"As Martin Luther King, Jr. once wisely said, 'The arc of the moral universe is long, but it bends toward justice.' This sentiment is evident in the case of Emilio," expressed Eileen O'Reilly, President of the National Press Club. On behalf of the dedicated press freedom team, past presidents, and members of the Press Club who persevered throughout Emilio's arduous journey, I commend the Board of Immigration Appeals for their decision. Furthermore, I strongly urge immigration officials to prioritize and expedite asylum requests for the numerous journalists who are compelled to leave their homes in order to continue their vital work. Together, let us support these brave individuals in their pursuit of truth and justice."
Gutiérrez Soto embarked on his journalism journey as a talented photographer, capturing captivating moments through his lens. Soon, his passion for storytelling led him to delve into the written word, crafting compelling briefs for newspapers in Ciudad Juárez. Gradually, he found himself immersed in the challenging realm of crime and corruption, fearlessly shedding light on the dark underbelly of one of Mexico's most violent cities.
In 2005, Gutiérrez Soto, while working for a newspaper in a city 120 miles southwest of El Paso, penned a captivating story. It shed light on a group of Mexican soldiers who, unfortunately, had robbed a group of migrants. Gutiérrez Soto didn't stop there though. He fearlessly wrote a follow-up piece, revealing the threat he received from the Army regarding his initial article. It's a tale of bravery and truth.
In May 2008, soldiers carrying machine guns raided his home, claiming they were searching for drugs — but no drugs were found. Gutiérrez Soto later learned from a reliable source that the military had actually intended to eliminate him.
"That episode truly frightened Gutiérrez Soto who, in June 2008, made the brave decision to flee with his teenage son to a U.S. port of entry in New Mexico. It was there that Gutiérrez Soto sought asylum seeking safety from the very real dangers he had experienced.
After spending several months in U.S. Immigration and Customs Enforcement custody in El Paso, they were eventually released. They found temporary homes with friends in both El Paso and New Mexico before ultimately settling in Michigan. Gutiérrez Soto's talent and dedication earned him a prestigious yearlong fellowship in Michigan, where he also had the opportunity to contribute to El Diario de El Paso a Spanish-language newspaper. Additionally, he showcased his writing skills by freelancing for various national outlets in the U.S.
"But primarily, he dedicated himself to advancing his asylum case and delivering impactful speeches nationwide, shedding light on the grave perils that Mexican journalists encounter when investigating government corruption," he shared with a friendly tone.
In July 2017, after nine long years, Hough denied their asylum request. Surprisingly, he claimed that Gutiérrez Soto was not a journalist, which left them in disbelief. Determined to fight for their rights, Gutiérrez Soto decided to appeal the decision.
In October 2017, he was honored with a prestigious press freedom award from the National Press Club in Washington, D.C. During his acceptance speech, he openly shared his critical views on the U.S. immigration process. However, in an unfortunate turn of events the following December, he and his son were unexpectedly arrested and faced deportation while their appeal was still pending. This incident occurred during a routine check-in with immigration officials in El Paso.
The National Press Club stepped in to offer legal support to the father and son because they strongly believe that immigration authorities have retaliated against Gutiérrez Soto for speaking out about the flaws in the U.S. immigration system. In a news release, the organization expressed their sincere concern and commitment to standing up for individuals facing unjust treatment.
After the Press Club stepped in to help, the Board of Immigration Appeals recognized the need to reassess the case in May 2018. This decision was made because Gutiérrez Soto had presented new evidence. Just two months later, both father and son were finally freed from immigration custody. It's a great relief to know that justice prevailed, and they can now begin to rebuild their lives together.
According to a recent Associated Press story Hough once again rejected their asylum request in February 2019. He stated that Gutiérrez Soto's fears were "merely speculative" considering it had been a decade since he fled Mexico.
Gutiérrez Soto appealed that decision as well.
In 2018, he earned the prestigious Knight-Wallace Fellowship, which brought him to the University of Michigan. This one-year fellowship, exclusively granted to accomplished journalists, provided him with on-campus housing and a generous $70,000 stipend. Following this incredible opportunity, Gutiérrez Soto decided to settle down and work at a farm in Ann Arbor, where he has been residing since 2018. Interestingly, his son also lived here until he met his future wife.
Great news! Now that the appeals panel has granted him asylum, Gutiérrez Soto can begin the process of applying for permanent residency, also known as a green card. And guess what? He can do it after just one year! So, my friend, it won't be long before Gutiérrez Soto can enjoy the benefits and security of permanent residency in his new home.
"I'll never forget what my son once said to me: 'We came together, we leave together,' he shared with a warm smile.